Delta Healthcare Consulting,
your partner in clinical trial services
both in the hospital and at the patient's home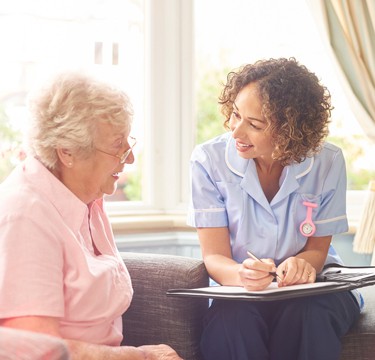 Delta Healthcare Consulting offers you a network of clinical study coordinators and nurses who take over essential study related tasks.
With nearly 20 years of experience in clinical trials, we have created a network of study nurses in Belgium and the Netherlands that perform home visits or on site services on demand.
All our study nurses work in accordance with the same high standards, and they have all successfully completed an ICH-GCP training.
Delta Healthcare Consulting is specialized in offering clinical trial services at the patient's home. But with one of our study coordinators reinforcing your team on site, you can benefit from additional research expertise.
Why Delta Healthcare Consulting?
Having problems recruiting patients? Unable to keep patients motivated for a study? Are trial deadlines difficult to respect because of high workloads? Let Delta Healthcare Consulting's expertise, flexibility and extended network of trained clinical trial nurses make a difference for you.
PLANNING
SUPERVISION
SELECTION AND SCREENING OF PATIENTS
BLOOD SAMPLING
ECG
SAMPLE PROCESSING AND TRANSPORT
DATA COLLECTION AND MANAGEMENT
TRACKING OF ANY ADVERSE EVENTS
…
We are used to recruiting patients for studies and keeping them motivated and encouraged to participate till the end of the clinical trial. A big added value here are our home care services.